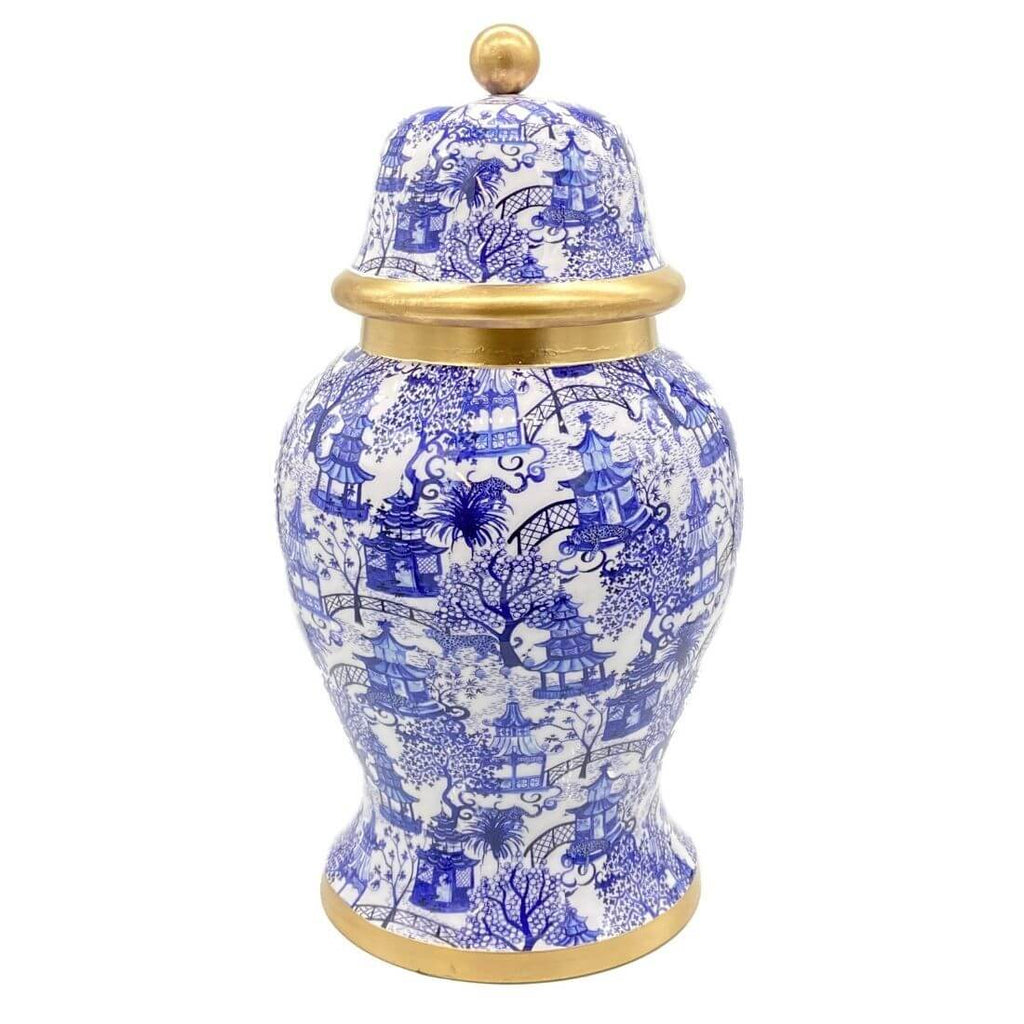 Garden Party Enameled Ginger Jar
Garden Party Enameled Ginger Jar
$54.00
811-WBL-GJL_E
Sculptural shapes and rich colors and patterns make our ginger jars beautiful, giftable and infinitely collectible. Intricate art patterns are applied by hand to each of our Ginger Jars. Ginger Jars are elegant accents on their own and style perfectly with all of your favorite home decorations including photo frames, cachepot/planters and more.
Ginger Jars are created in a cast base and then polished to perfection. Color and artistic patterns are then added by hand for exquisite detailing. A protective finish is added to offer you the opportunity for extended use.
Gingers Jars are available in two sizes. Style them together as a matched pair or mix and match patterns and colors for an added statement of your personal style.
Ginger Jars are properly presented in every room of the home. Thus their inheritant popularity by decorators and stylists. Easy placed on book cases, coffee tables, kitchen island and tables, bathrooms and more. For a fun change, remove the top and add a collection of your favorite floral stems.