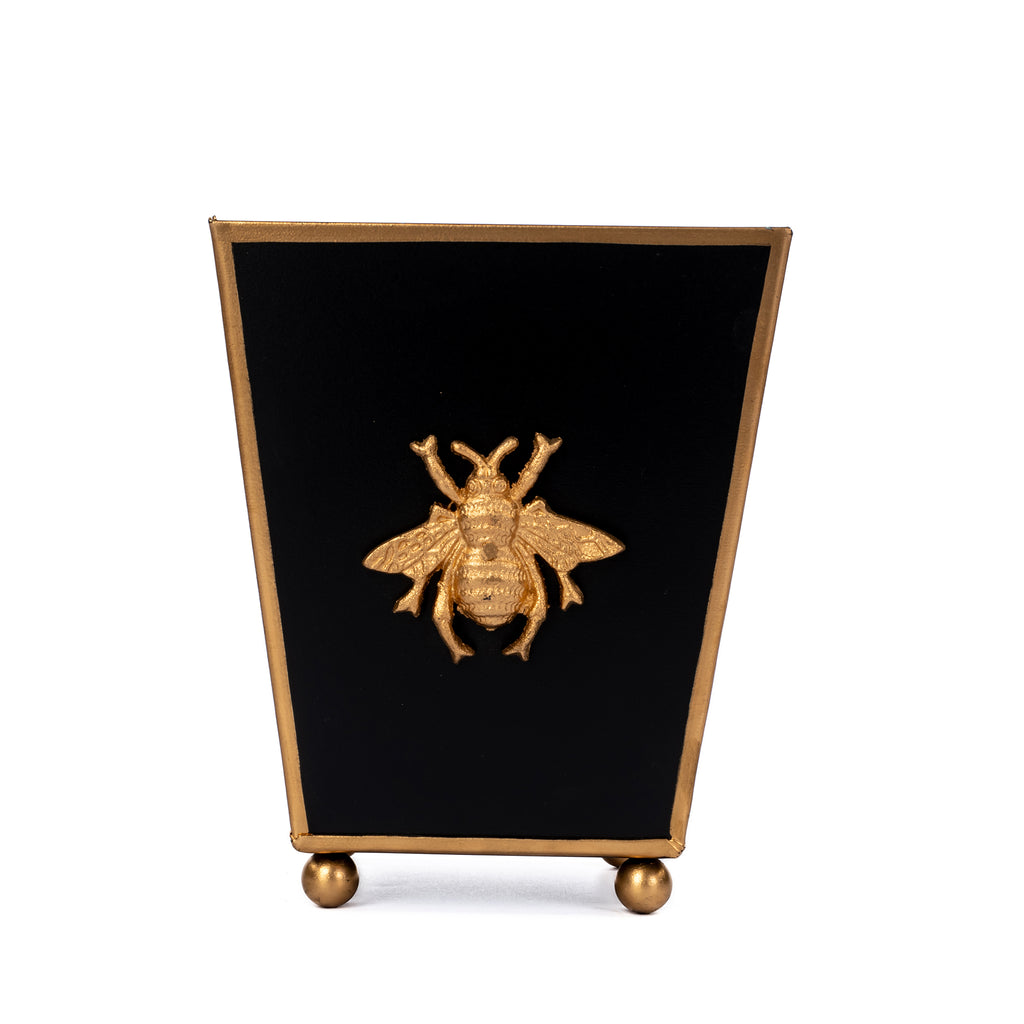 Regency Bee Square Cachepot Planter
Regency Bee Square Cachepot Planter
$26.00
094-BK-CS6_W
A beautiful centerpiece is easy to create with our cachepot planters. This hand-painted cachepot adds a stylish flair to any space. It features hand-painted vertical edges in gold and a striking Bee emblem. 

This product is made out of rolled metal.
Please clean using either a dry or damp cloth. Do not use any chemicals or liquids on this surface.