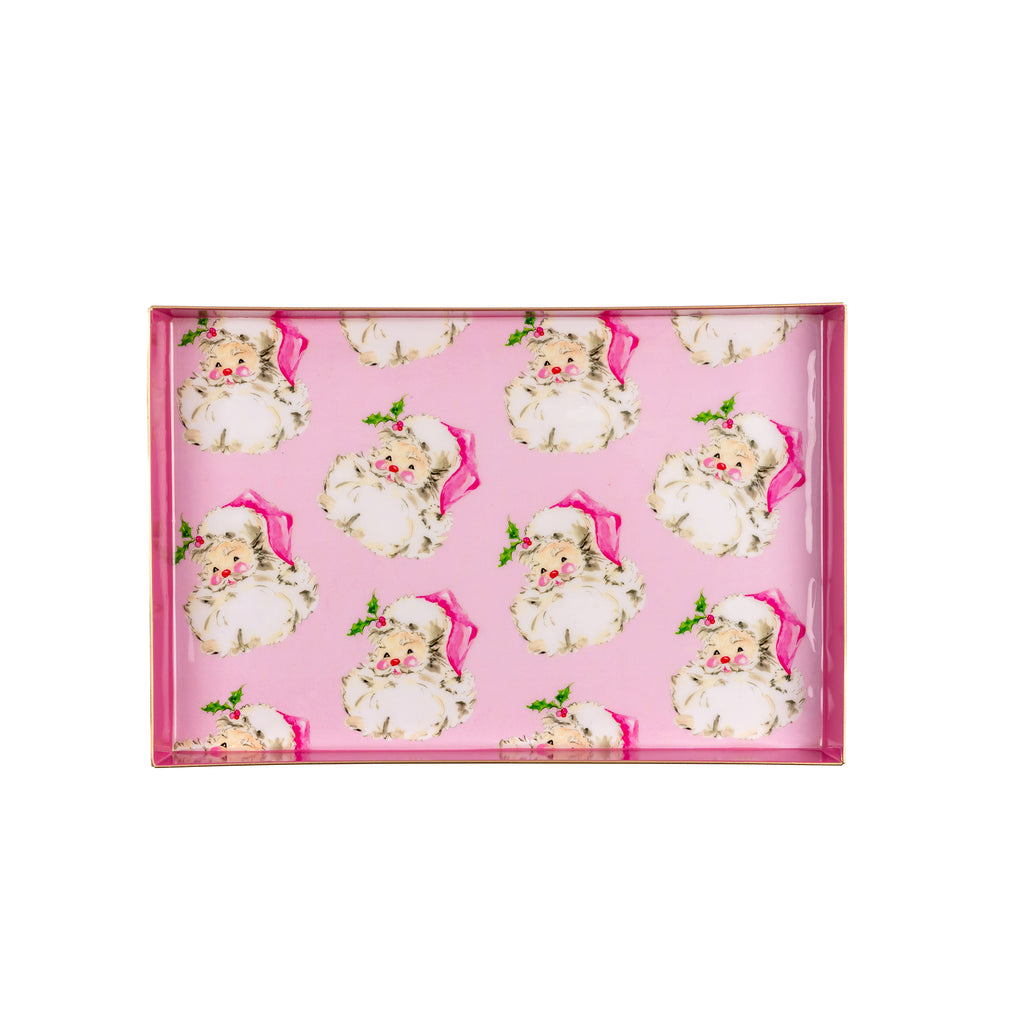 Jolly Santa Enameled Oliver Tray 8x12
Jolly Santa Enameled Oliver Tray 8x12
Coming Soon
544-LPK-TR1012_E
Elevate your space with Jaye's Studio, a luxury home accent brand that offers an exquisite range of decorative and serving trays. These trays are thoughtfully designed with both style and functionality in mind, making them the perfect accessory for your next luxurious hosting event. With a variety of designs available, you can find the perfect serving tray to match your needs and style, and pair them with our napkin & napkin rings to create a cohesive and elegant table setting. Choose Jaye's Studio for impeccable craftsmanship and unmatched sophistication in your home décor.
Introducing our Oliver trays. Oliver is available in multiple designs, including hand-painted and enameled art options. He is finished with gold detailed accents including enchanting gold ball feet elevate them to enhance their allure. The Oliver shape and size embodies timeless beauty. Choose your style from bright, fun colors, magical prints and seasonal touches, all which will add a special touch to any space they grace.
Oliver Trays offer meticulous hand-craftsmanship with durable, enameled metal construction. A protective finish will help extend the life of your tray. Ideal for any occasion, these exquisite trays feature gold accents and elegant round gold feet, adding sophistication and functionality to your events. Embrace the timeless beauty and style of Oliver Trays, where form meets function.
Elevate your spaces with Jaye's Studio's perfectly sized 8"x12"x1" serving or decorative tray. Versatile and spacious, this tray is an ideal choice for any occasion, whether you're serving or beautifying your favorite serving area. Make a statement with this exquisite addition to your table.
The Oliver Tray may steal the spotlight, be it on a coffee table, countertop, or dining table. Oliver sets the stage for delightful arrangements of candles, flowers, photo frames and decorative objects plus functionally organizes car keys in your entry hall and hosts your favorite fragrances as a vanity tray. With its versatility and charm, it is an ideal choice for gift-giving too.