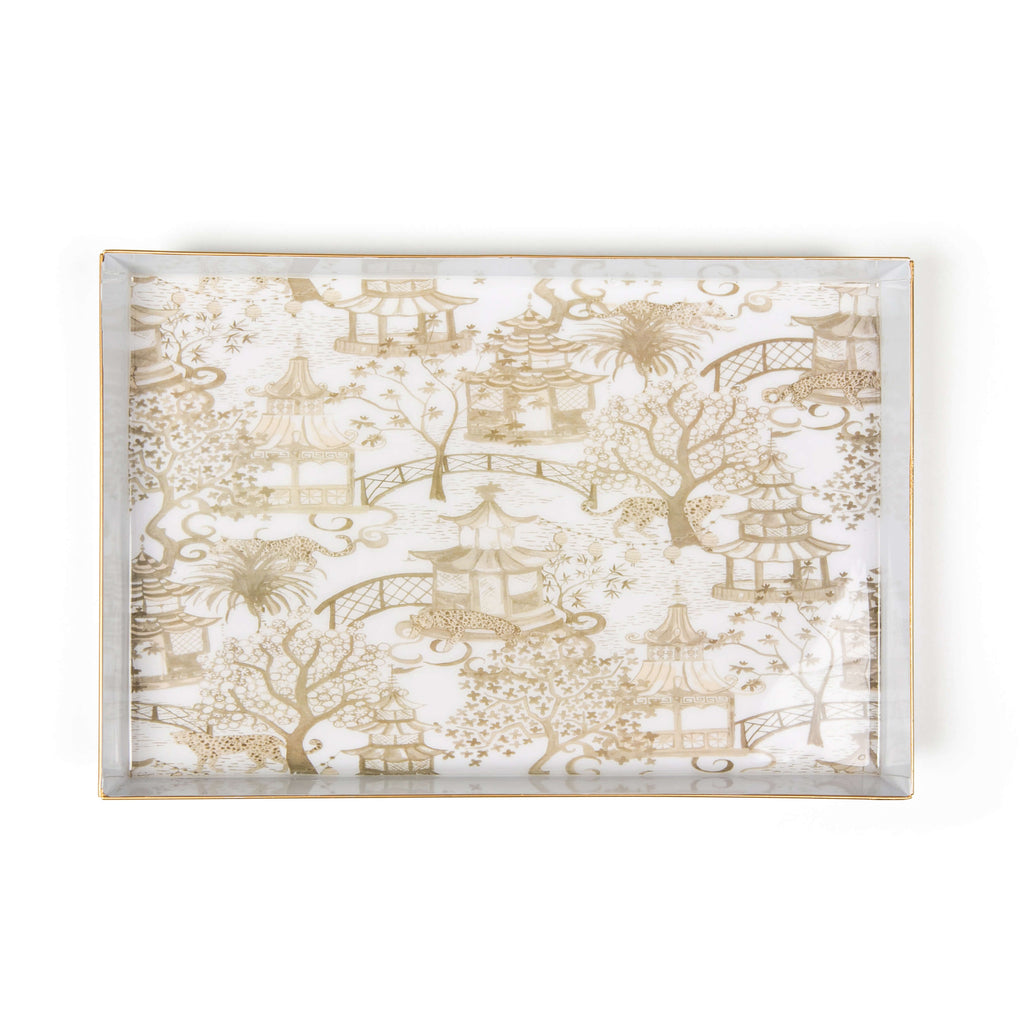 Garden Party Enameled Oliver Tray 8x12 - Taupe
Garden Party Enameled Oliver Tray 8x12 - Taupe
$36.00
811-WTP-TR1012_E
The Oliver Tray is the perfect size for any countertop. It will make for a fantastic serving tray, can be used on a vanity, or even as a beautiful hallway catch-all. Danika Herrick's beautiful Garden Party artwork has been preserved by our special enamel process making this collectible piece truly timeless. 

This product is made out of rolled metal.
Please clean using either a dry or damp cloth. Do not use any chemicals or liquids on this surface.