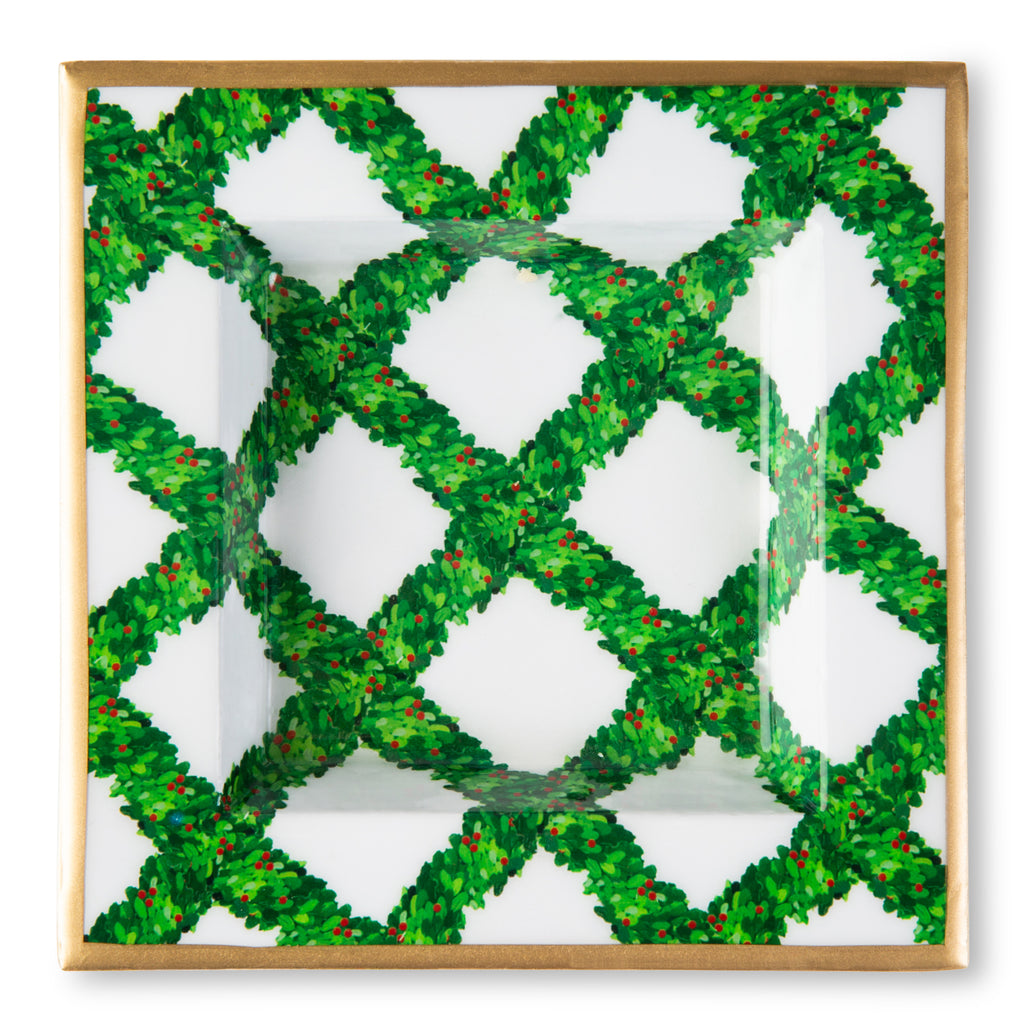 Boxwood Trellis Enameled Smidge Tray
Boxwood Trellis Enameled Smidge Tray
$22.00
R28-WGR-STR66_E
Our trays effortlessly capture the essence of different seasons and themes with elegant patterns, captivating prints, and enchanting designs in a range of colors and florals. More than just visually appealing, Jaye trays are incredibly versatile and functional, serving as stylish solutions for dining and displaying of various items. With utmost attention to detail, these trays elevate your home decor, adding sophistication to any room. Embrace the beauty and utility of Jaye trays, transforming your living spaces into havens of elegance and practicality.
Our Smidge tray is just that... a "Smidge" of a tray in size, yet a Master of style. Smidge is a testament to impeccable craftsmanship and attention to detail. Brighten your space with the elegance and charm of these adorable trays, adding a touch of art to any setting.
Smidge trays have a cast foundation which elevates their quality and feel. The artwork has a protective finish to extend the life, and uses, of the tray. The hand-painted gold trim and finish add a touch of opulence. Immerse yourself in the beauty of these intricately crafted trays.
Transform your living space with the perfectly sized smidge tray. The Smidge tray measuring at 6"x 6"x1 ", features an entrenched center that lends itself to a multitude of practical and decorative uses. Whether organizing essentials or showcasing cherished items, this versatile tray brings functionality and beauty to any setting.
Smidge trays are a convenient home decor accessory designed for both practical and decorative purposes. This cast tray is not only durable but also exudes elegance with its sleek design. The perfectly sized dimensions make it ideal for organizing everyday essentials such as keys, coins, or small trinkets. Our Smidge tray is delivered in a high-quality gift box making it a great gift choice for friends, family and co-workers.