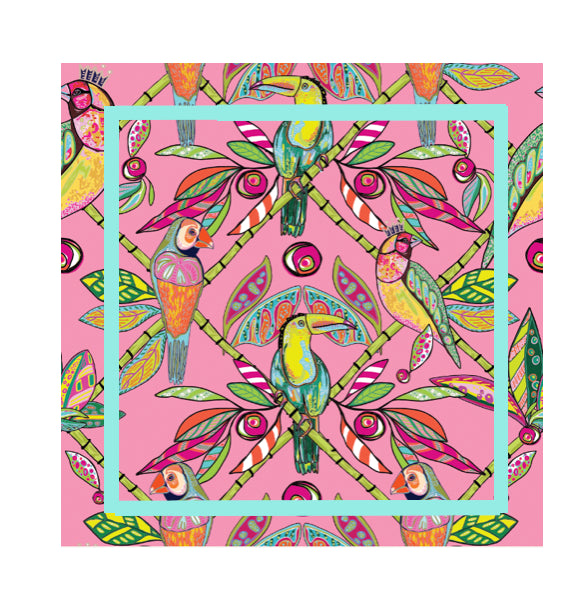 Bamboo Birds Napkin D (12pk)
Bamboo Birds Napkin D (12pk)
$53.00 $87.00
440-PK-DNAP20-12
These meticulously crafted napkins are designed to elevate any table setting with their exquisite materials and attention to detail. Whether it's a formal dinner, a festive holiday gathering, or any special event, these napkins can be creatively folded and arranged to enhance the overall ambiance. They can be used to accentuate seasonal themes, add a pop of color, or provide an elegant backdrop for table centerpieces. With high-quality napkins, you can effortlessly create a stunning and memorable dining experience for your guests.
Elevate your dining with designer cloth napkins. These 100% cloth napkins add a touch of sophistication and charm to any dinner, holiday, or formal setting. Impress your guests with these decorative and fabric napkins, allowing you to make a stylish and eco-friendly statement during your dining experiences.
Discover the exquisite collection of 100% cotton designer napkins. Crafted with high-quality materials, these napkins offer both style and practicality. With easy cleaning, they maintain their pristine condition, ensuring long-lasting enjoyment and adding a touch of elegance to your dining experience.
These high-quality napkins are suitable for decorative and holiday events. Designed with attention to detail, these napkins elevate table settings and can be creatively folded to enhance ambiance. Perfect for formal dinners, festive gatherings, and special occasions, they accentuate themes, add color, and provide an elegant backdrop. Create a stunning dining experience with high-quality napkins.