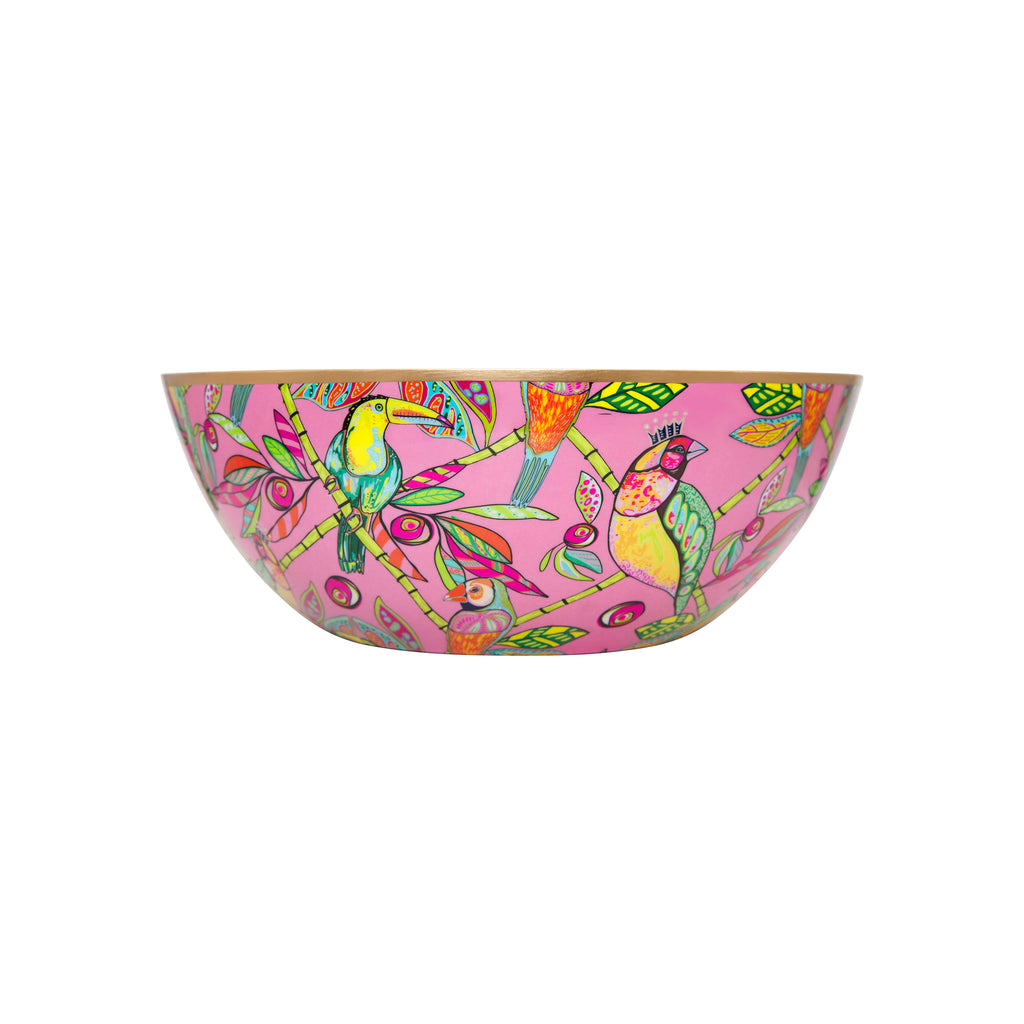 Bamboo Birds Enameled Bowl
Bamboo Birds Enameled Bowl
$36.00 $59.00
440-PK-BWL_E
Decorative bowls with beautifully designed patterns are complemented with an pop of color inside. Hand-painted, gold trim detail finishes the artfully detailed exterior.
Each bowl is created with a cast base and the artistic designs are hand applied. Finished with a protective coating for extended use.
Decorative cast bowls are available in two sizes to meet your design needs. They may be stacked together for a duplicated and more impactful statement.
Our bowls are a stunning work of art, hand finished with attention placed on every detail. Beautiful enough so be displayed alone, yet you may want to add decorative goodies for depth and texture to your area. Bowls are dry food only safe. Please clean with a soft, damp cloth and water only. Do not use chemicals.