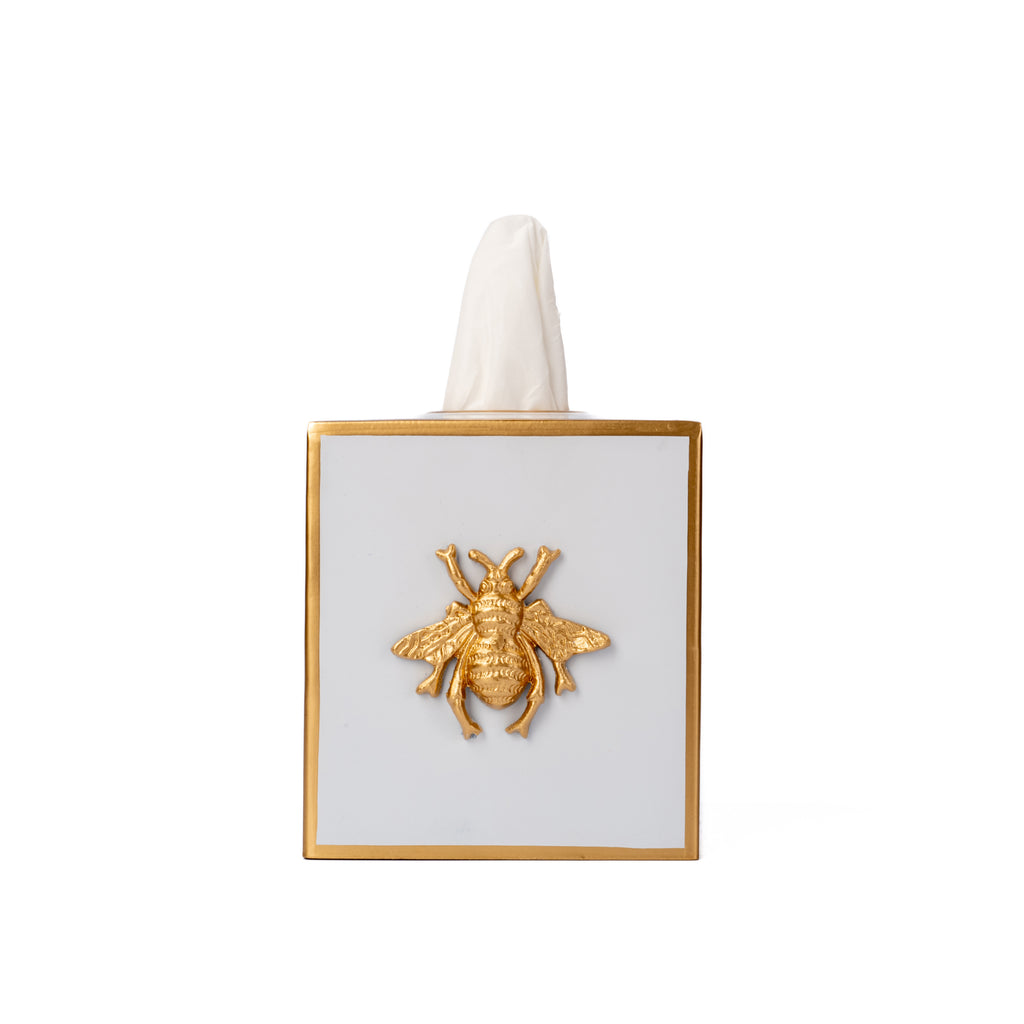 Regency Bee Tissue Box Cover
Regency Bee Tissue Box Cover
$32.00
094-W-TBS_W
At Jaye's Studio, we are a luxury brand retailer of fine home accents, offering a range of boutique Tissue Box Covers that are sure to elevate any living space. Our holders seamlessly combine style and functionality, making them a perfect addition to any room. Whether you're looking to add a standout piece to your decor or simply want to discreetly hide your tissues, we have you covered with our stunning collection.
Our Regency Collection of Tissue Box Covers are an exquisite addition to any home. Our Regency covers feature hand-carved ornamentation, in multiple designs for you to choose from. Our Tissue Box Cover is designed to fit standard-sized tissue boxes, ensuring that you can easily conceal tissues or towels while keeping them within reach.
Created with exceptional craftsmanship and a durable base metal construction. Finished with an added layer of protection to ensure that you can enjoy our Tissue Box Cover functionality and beauty for many years.
With a serene aesthetic and design, the tissue box covers are a beautiful addition to any home. Measuring at 6 x 5 x 5, this holder is the perfect size to add sophistication to your living space. Its stylish and versatile design makes it an ideal choice for anyone looking to enhance their home decor with a functional and elegant tissue holder that's sure to captivate the attention of their guests.
Our Tissue Box Covers provide a perfect blend of aesthetics and practicality. It not only adds a touch of elegance to any space, but also offers a functional solution for concealing tissues or towels. The Tissue Box Cover is specifically designed to fit standard-sized tissue boxes, making it convenient to keep tissues or towels within easy reach while keeping them hidden. Simply slide the Tissue Box Cover on top of your tissues and pull the first tissue in the box through the top opening.