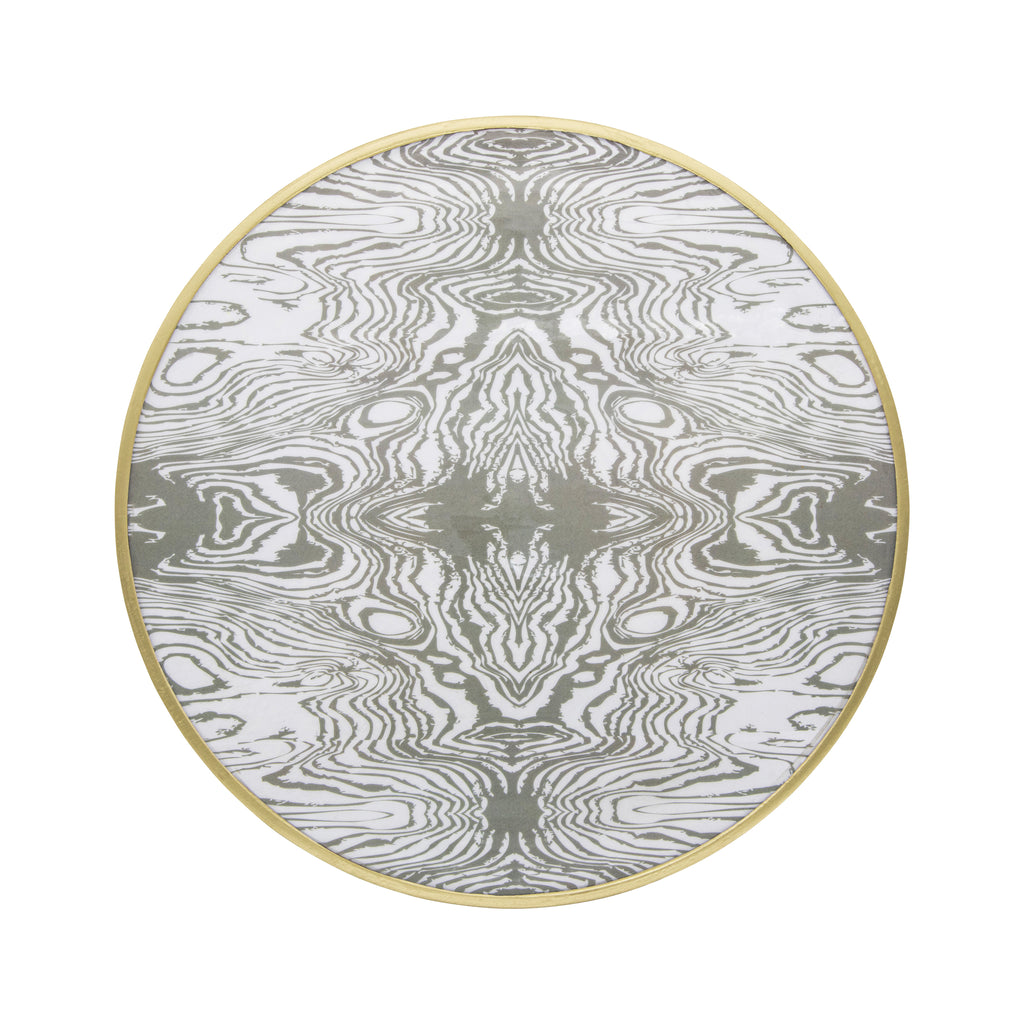 Faux Bois Lazy Susan
Faux Bois Lazy Susan
$50.00 $66.00
864-WTP-LS18
The Lazy Susan has never been more in style than today. They epitomize both function and artistry, designed to elevate your culinary presentation while enhancing your home's aesthetic appeal. Crafted with meticulous attention to detail, Jaye's Studio Lazy Susans are a must-have for those who appreciate the fusion of practicality and style in their entertaining essentials.
Lazy Susans are exquisite works of art, meticulously crafted with seasonal colors, prints, and patterns that captivate the senses. Each pieces is a testament to elegance and craftsmanship, enhancing the presentation of delectable treats. Made from luxurious wood, they are not just serving pieces but also timeless pieces of decor that elevate any gathering.
Our Lazy Susan features a natural wood foundation with the added functionality for the display area to spin This forever favorite conveniently serves everyone with ease. Whether you're serving a delicious spread of appetizers or using it directly on the dinner table, these Lazy Susans are a beautiful and practical addition to any occasion.
The Lazy Susan expects to be the center of attention on your table or counter. It measures 18" in diameter so that it may present a variety of goodness for your family and friends to enjoy while snacking.
Our designer detailed Lazy Susan brings so much function to your home, you may never need to remove it from your counter or table. A convenient serving piece to use by adding appetizers and snacks during a gathering. Yet equally as distinguished to hold a cachepot planter, bowl of fruit or candy, and more.