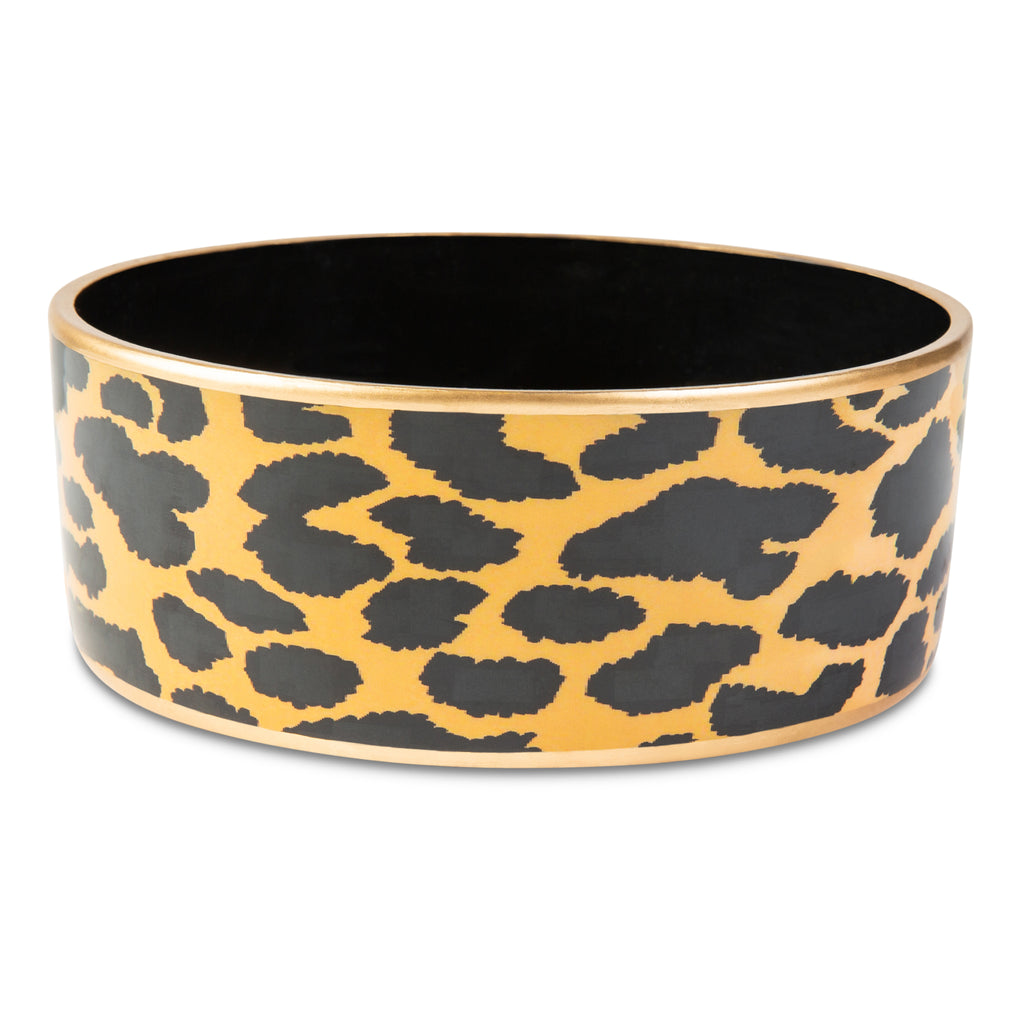 Leopard Spots Pet Bowl
Leopard Spots Pet Bowl
$26.00
883-BR-PETS
Our pet bowls are designed to complement any interior style while providing your pet with a safe, comfortable and stylish dining experience. Explore our collection and find the perfect pet bowl to add a touch of luxury to your home. Food and dishwasher safe.
Our collection of pet bowls offers you a choice of patterns, designs and colors to coordinate with your (or your pet's) style. Each bowl is protected with an enamel finish to offer extended use and enjoyment.
Our pet bowls are designed for exceptional durability, with a cast-based construction, that will allow you to enjoy them for many years. Carefully finished with a protective enamel coating.
Pet bowls are available in two sizes to comfortably suit the size of your favorite furry loved ones.
Easy and fun to provide your beloved furry friends their meals and treats. Dishwasher safe for easy clean up