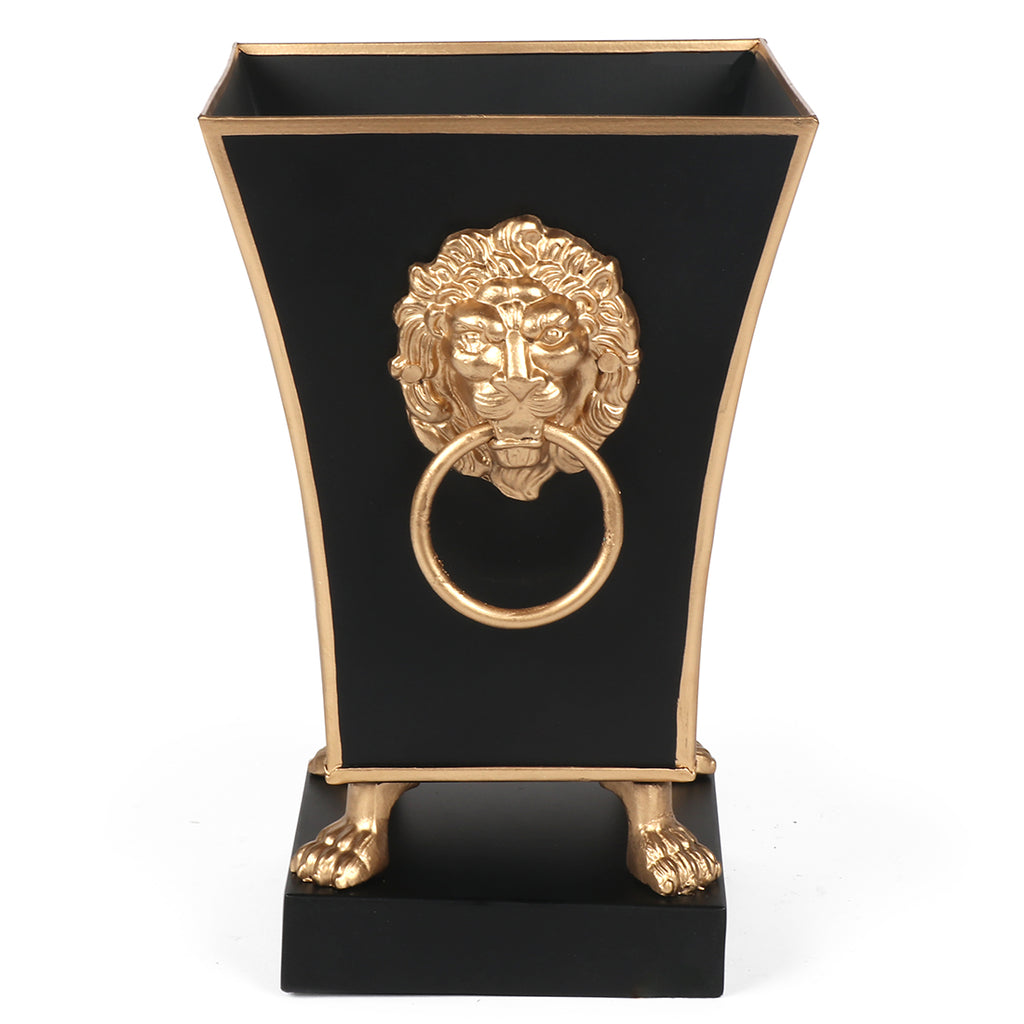 Paws & Claws Fluted Square Cachepot Planter
Paws & Claws Fluted Square Cachepot Planter
$34.00
400-BK-FCS6_PC
Our cachepots are designed with both style and functionality in mind, making them perfect for displaying plants, organizing kitchen utensils, or adding elegance to any room. With various designs and sizes available, you can find the perfect cachepot to match your needs and style. The hand-painted square cachepot planters are uniquely designed and crafted with a durable metal construction, ensuring long-lasting beauty and functionality.
Our Paws & Claws Collection fluted, square cachepot planters are created with a metal base and adorned with gold emblem ornamentation. The Lion door-knocker design and claw feet are hand-carved by our artists to bring you exquisite detail. The artfully designed "fluted detail" stands out among the crowd. Each cachepot sits elevated on a metal base to represent the significance of a Lion's power and strength.
Easily enhance the decor of your living spaces with our cachepots. Simply add your favorite small potted plant or fresh cut flowers to create a stunning cachepot planter that's perfect for your patio, kitchen, living room, and beyond. Not just limited to plants, this cachepot can also be used to stylishly organize makeup brushes, cooking utensils, and other small items. Its functional design adds a touch of elegance to any space. Care Instructions | Please clean using a dry or damp cloth with water only. Avoid using any chemicals or liquids on our products. When using our products with plants or flowers, use a plastic cup and/or liner to protect the container from moisture.