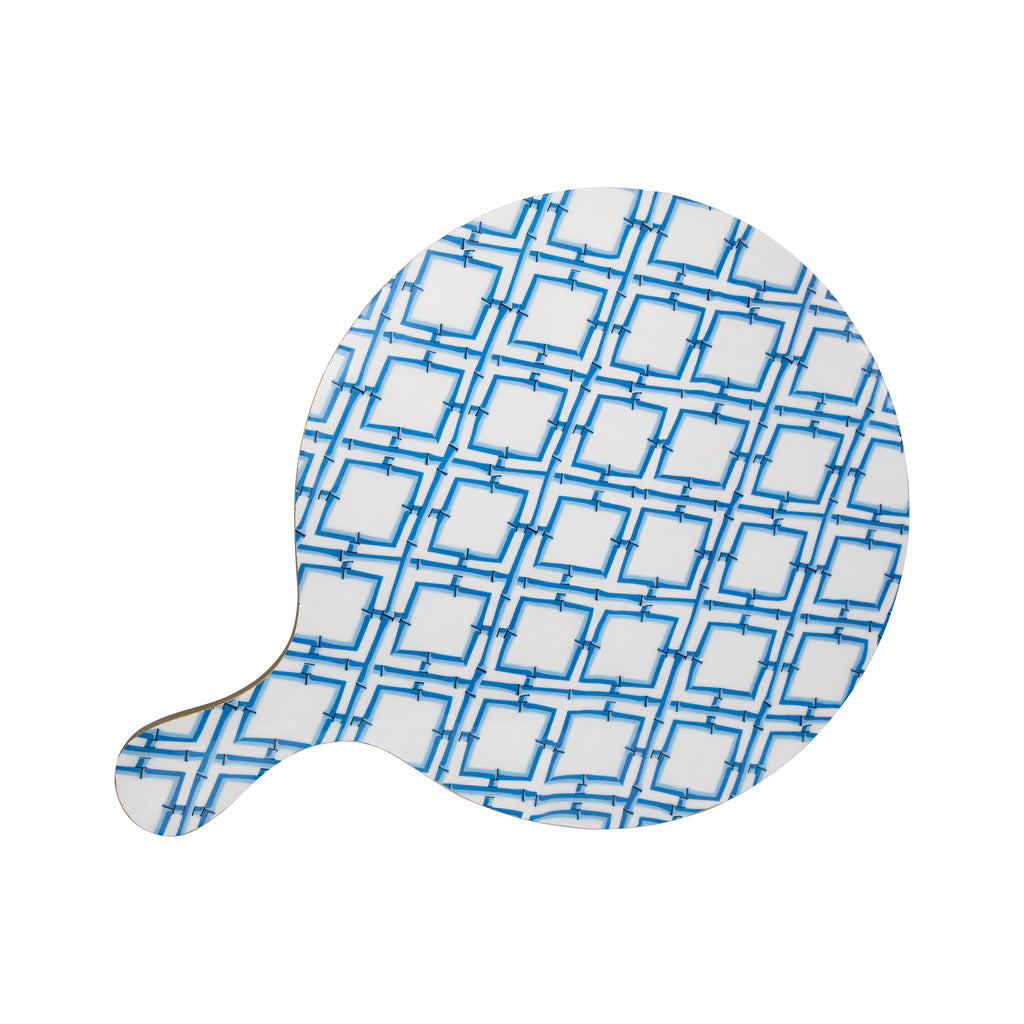 Cane Charcuterie Board
Cane Charcuterie Board
$36.00
849-BL-CHBL
These boards epitomize both function and artistry, designed to elevate your culinary presentation while enhancing your home's aesthetic appeal. Crafted with meticulous attention to detail, Jaye's Studio charcuterie boards are a must-have for those who appreciate the fusion of practicality and style in their entertaining essentials.
Charcuterie boards are exquisite works of art, meticulously crafted with seasonal colors, prints, and patterns that captivate the senses. Each serving board is a testament to elegance and craftsmanship, enhancing the presentation of delectable treats. Made from luxurious wood, they are not just serving pieces but also timeless pieces of decor that elevate any gathering.
These boards feature a unique dual-sided design, with one side crafted from natural wood for a rustic touch, while the other side boasts seasonally-changing painted patterns and colors. Whether you're serving a delicious spread or using them as decorative pieces, these charcuterie boards are a beautiful and practical addition to any occasion.
Our wood charcuterie boards in two convenient sizes to suit your hosting or serving needs. The small size, measuring 10 x 14 x 1 inches, is perfect for intimate gatherings, while the larger 14 x 19 x 1 board provides ample space to showcase an array of culinary delights for larger occasions. With these size options, you can effortlessly elevate your presentation and cater to any event, big or small.
Dual-sided charcuterie boards are the peak of functionality and style. On one side, you'll find a practical wood surface for food preparation, allowing you to effortlessly assemble your delectable creations. Meanwhile, the other side features beautifully painted designs, transforming the board into a stunning serving and hosting centerpiece, making it a versatile and eye-catching addition to any culinary gathering.